App Store Optimization is basically the methodology involved in optimizing a game or a particular application. It benefits by enhancing an app's visibility in various search engine browsers such as Google. It will further allow it to attract more traffic and increase the chances of better conversion. This method involves a thorough understanding of the store functioning, target audience, and the relevant keywords which the designated audience is looking for.
Well, there are different factors that help in search optimization in various iOS and Android platforms. The major agenda of ASO is app download through Google Play Store, iOS or Windows but the supplementary goals include
Enhancement of brand value.
Getting viable reviews from the target audience and good ratings.
Engagement of the audience.
Movement of additional marketing channels.
To level-up the rate of conversion
You might like: What do you Need to Know About Native App Development in 2020?
Why is App Store Optimization important?
Search engines play a pivotal role in how users find out apps with the help of search queries, which provide the majority of downloads coming from the App Store.
Strategies Required for ASO
You know that it's important to enhance your mobile application in the app store but the stuff is not at all easy. So, how will you do this? So, let's delve into the ASO marketing techniques.
Research of Keywords
Choosing the perfect keyword is necessary for ASO. When you are building a new app, it is necessary to choose long as well as medium tailed keywords. This will give an edge to other competitors.
Enhancing Visibility and Conversion Rate
The main idea is about app store optimization pertaining to visibility and conversion rate. You need to incorporate keywords in the title and short description of 80 characters. It also includes a description of 4000 characters. Google indexing plays a vital role in ASO.
Conversion Rate Optimization
A/B testing gives you various elements such as brand image, icon, and several screenshots to enhance the rate of conversion and adding more installs.
A/B Testing
This is basically a comparison between two parameters which includes store listing to determine which one has a better conversion rate.
Tracking and Monitoring
The majority of the mobile business is evolving to a large scale and so the Play Store should be up to date with ASO. Therefore, you need to keep track of keyword rank, the volume of keywords, ratings, as well as reviews. Try to analyze your keyword frequently and remove those which are not necessary. A/B testing will be fruitful in this regard.
It helps in converting various listings on the Play Store. Always engage with your users and keep the content updated with their reviews.
Invest Time on Zombie Apps
Well, this term Zombie App is such an app that seems to vanish from the top 300 list on the App Store. And hence, you need to find the time and invest in such apps so that it can be optimized.
Organic Installation Provides Lower Cost in Installation
One of the major aspects is that with the utilization of the best strategy you can increase your organic installs without any cost. When optimization is done it will start showing up on several platforms with the improvement of visibility and enhancement of organic downloads. Well, this demeans your acquisition cost.
Be Smart While in Marketing Segmentation
Make the keywords relevant to the users' point of view. It is meaningless to show up your website or app to someone who is not searching. Here, SEO steps in. If you are not using the right keyword looking or choosing the wrong category, it reduces the chance of placing your app in front of the correct user.
Increase in Revenue
If you give money to your applications using ads or subscriptions then ASO will be benefited from the surplus downloads which you are getting.
Stability
When it comes to downloads and the revenue, which you are earning stabilize your application. When the download rate goes down, you might think to increase your marketing budget. You can manipulate your app store, which will keep your organic downloads unaltered over a period of time.
You might like: Is Flutter Ready to be the Future of App Development?
App Store Optimization Techniques for Ranking your Application up in Play Store
Before we jump into the main purpose and steps or techniques, you must make certain that you have an idea to build an application. This will help you in getting to understand a lot about getting the highest possible ranking over the play store. So, let's get right to the techniques now: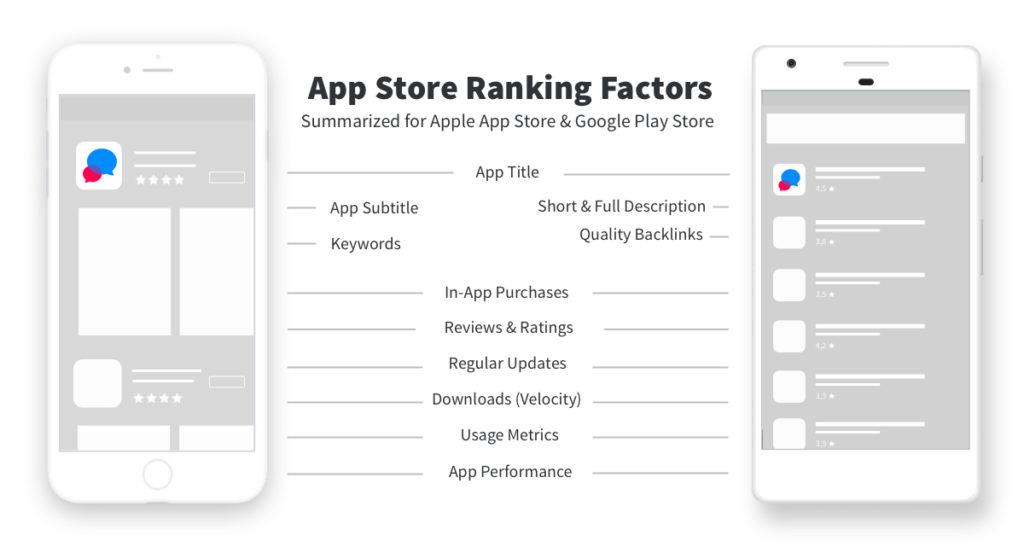 Keywords
It sounds apparently strange to use keywords for getting high ranks. Yes, it's actually one of the essentials. Because most of the time what happens is that there are people who search with a keyword like payment, online dating, online docs, dictionary, and others. So these are some examples of searching keywords on the play store. When it comes to App Store Optimization Google Play, it uses the algorithm accordingly. They also give the best possible suggestions over the application.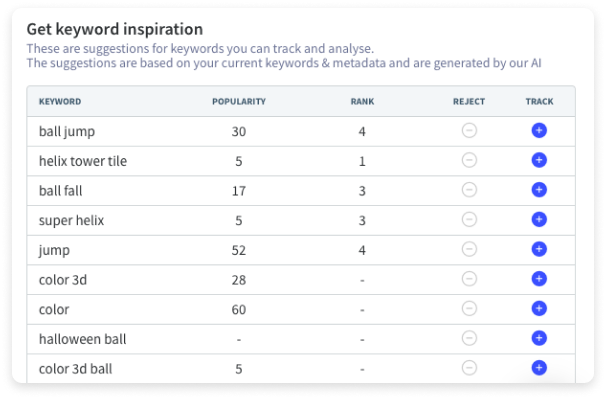 It basically depends on the representation of the topic. Moreover, every application, on the way to a play store launch, has to fill up a basic form. The form is very much related to the description, Icon, and all other details. There is a description part where the main keywords can be included easily. Google play will execute them and rank them according to the most relevant to the searching one.
Android studio
This is a very basic tool that one uses to develop an Android application. Also, it is very easy to get this software. You can just go to the official website of Android and then find the section of the Android studio. You can download and install it on the PC. Now, it is necessary to develop an application that has an easy-to-utilize interface. The interface should come with a simple but attractive design.
Some people download an application that is not providing the service they want, which becomes a problem in the long run. The interface must look easy good for use, and this is how the user will love it and recommend it to the other users. The mouth of the word and positive reviews of the users will increase the ranking of. So, one should develop the application in such a way that it looks beautiful and user-friendly.
Downloads
The above mentioned are the two cases of animations. The coherence of interface is the most essential part while designing an app. This is so that the users are more drawn towards it and install the app in an instant. This will boost downloads, effectively. The other part is to provide quality service. This means an application may or may not bear the perfect interface. But, it should supply a powerful and dependable service.
Now there are the categories in which downloads one can get easily. It means suppose one is searching for an online payment app on the store, there can be more apps that provide the online payment service. Now there the rank comes up according to the shorting configuration.
So the one, which has the maximum downloads, gets the first rank. The second, third, and afterward depend on the maximality in downloads. It generally takes quite some time to acquire a desirable rank. It can also come to the top 5 or top 10 counts as well. Another technique to use in this scenario is the application of Keywords.
Animation
The users have made demands for maintaining the animations with the application properly. It means that the interface generates a very good affinity, and the animations do the exact. Or, rather it enhances the good vibe more efficiently. Animation in an application that appears as two types, either pretty simple or there will be attractive details.
You might like: Why You Should Opt for Native App Development? – 7 Reasons
Very simple means transition effects will go with normal speed and the app will close and open smoothly, which is mainly required for the low-end devices. The more animations mean the more ram usage and require more processor power. Also, it is important to have a simplistic animation so that all the users can use them effortlessly. Till now, there are lots of people who do not have a smartphone with high processing power.
Hence, it is nevertheless recommended to maintain the interface with simple animation. As all of the techniques are considered to be downloads-only, the first technique is how to get the most possible downloads. This is only to push the rank higher in the play store.
Unique Names
This is one of the key facts that one should keep in mind as the unique name itself is a keyword. This is because unique things don't have any copyright at the time of launch. That's why holding the potential to reach out all over the people without much effort, is a must-have.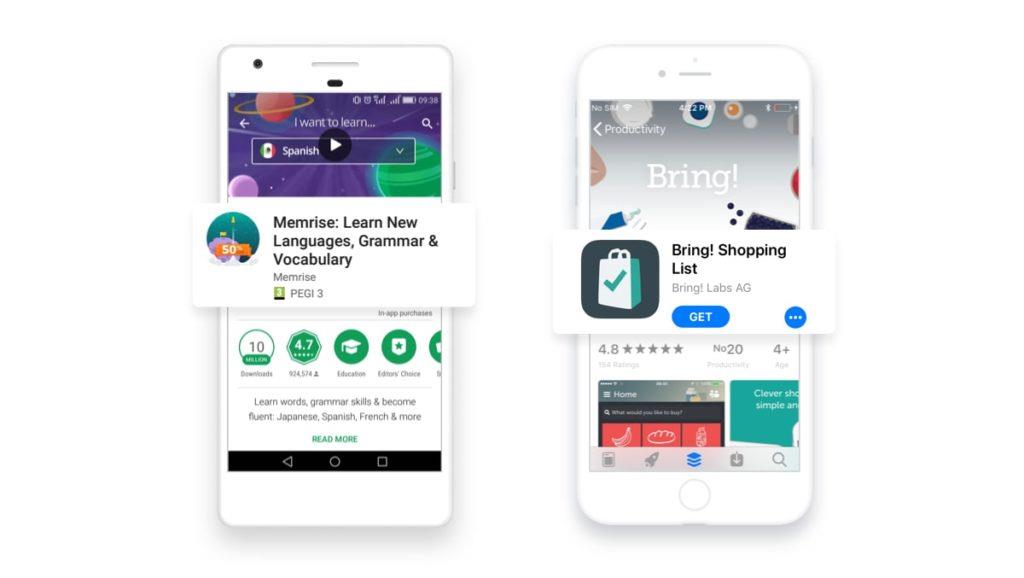 Application Reviews and Ratings
This is another point that creates a positive vibe as if your app is able to get a good rating; there are more chances of it to get downloaded by thousands of people. Before getting to use some service provided by any application, there are so many people who check the ratings and reviews as well. Good services reflect positive ratings. Furthermore, it will help to push the rank over the play store easily.
Now, there are a couple of things left un-discussed, one of them is the malware protection Malware detection. Google Play has recently launched its malware detection aptitude. So whenever you are going for an application to download, it will detect whether the application has the malware or not. So in that case, if it is fully malware free then it can also give a belief to the people.
Screenshots and the Launch of the Trailer
One can easily promote his or her application by advertising screenshots and other equipment at their disposal, like what their service is providing. Moreover, this will give a pre structural view to the users, so if it looks better then it will also help to attract the user.
Ads
It might be the last, but not to be overlooked by prospective. Google Play has lately launched its ad service over the play store itself. There are several formats that work behind launching ads. However, the earlier activity was the announcement of ads in the play store itself. Now it is very much observed that there are so many apps that have an ad in the play store. Well, the policy is simple. When you are giving ads of some of the applications, it will simply show on the top of the list.
It is very common that people will download the apps appearing on the top page. That is how the ad service works. But at the same time, Google charges a certain amount for each ad. Usually, it is not possible for everybody to pay what ad costs. It's recommended to craft a great course of the application providing rich keywords, suggestions, services and also other building aspects. However, it doesn't come as the ultimate way to achieve top rank, in very little time.
Conclusion
There are people who are nearly planning to start a business or who have a plan to launch simple gaming apps or others. An application depends on the services provided to us. The discussion in our article might come to your aid in collecting knowledge to drive the rank higher. It would mean you're gaining more users, or better to say, more downloads with App Store Optimization.
And here comes the part of the top ranking. This is because of the fact that after launching an application, it is very much expected that the application is downloaded as much as possible. So we hope the above-listed aspects will help your app rank high in play store.
Images source: appradar.com & iamwire.com
About our Guest Author:
Tanuj is an award-winning marketing Leader and growth hacker with extensive experience in entrepreneurship, marketing, strategy, growth, startups and driving scale.
With the exposure of working across the globe with Start-ups to Fortune 500 companies today, he has spent his career at the intersection of digital, marketing and technology. He partners with organizations of all sizes to reimagine and optimize digital capabilities and successfully execute business and marketing strategies.
He is also an author/blogger and written books on subjects ranging from Biryani to Digital #digitalchefTJ and you can find Tanuj (TJ) Singh here on LinkedIn.
Until then!